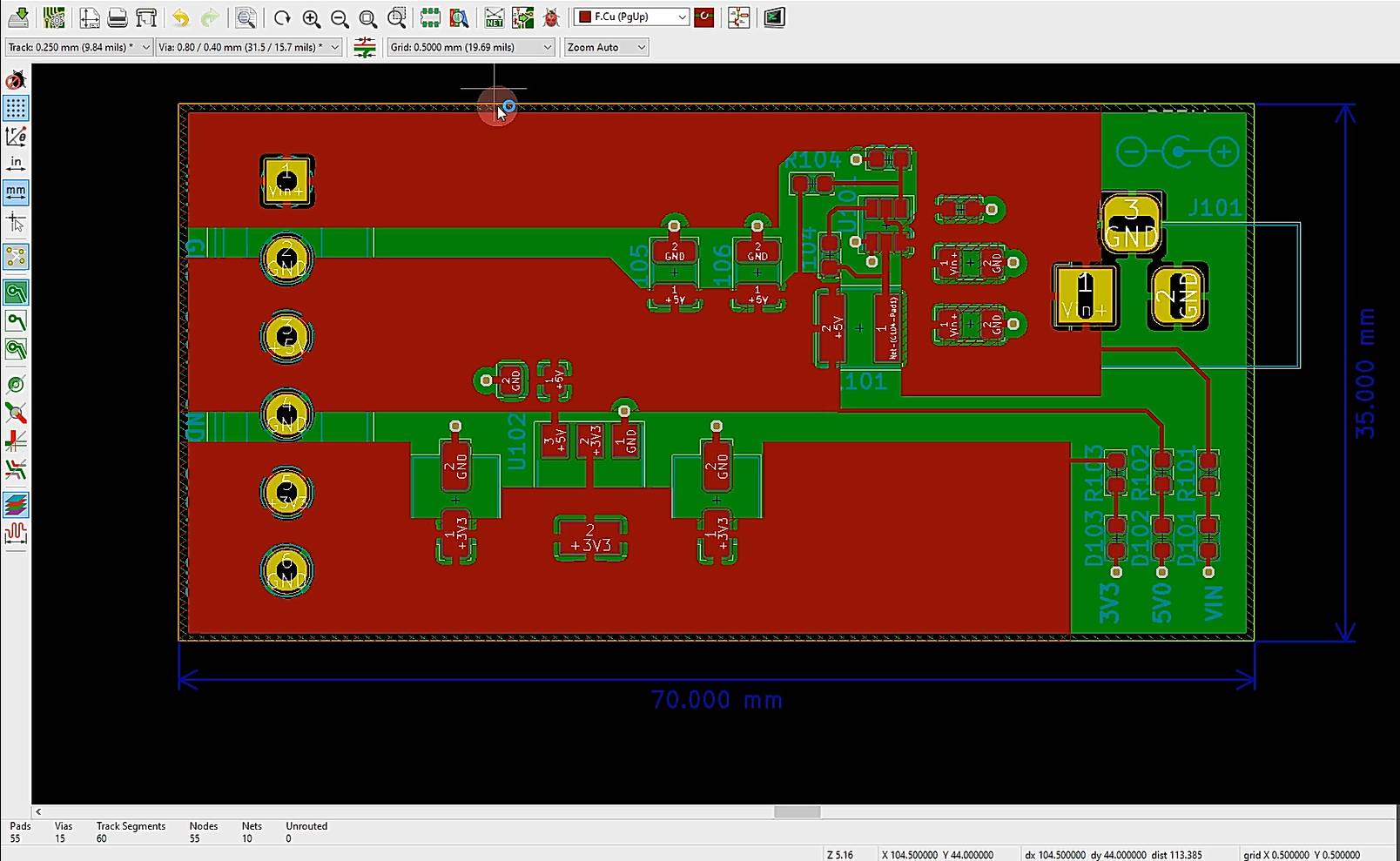 Course Overview:
In this course you will learn how to design a schematic and custom PCB using the free design software KiCad. After an introduction to KiCad's various tools and features a custom PCB is designed and verified.
Lesson 1 – Introduction to KiCad Schematic
Lesson 2 – Introduction to KiCad PCB layout
Lesson 3 – Introduction to KiCad Verification tools
Lesson 4 – Datasheet review – Power regulators
Lesson 5 – Schematic design
Lesson 6 – PCB layout design
Lesson 7 – Design verification
Lesson 8 – Generate Gerber output files
You can download KiCad here.
NOTE: This course is taught by Ryan Nelson who is an experienced electronics design engineer.
If you have any questions about anything covered in this course please feel free to ask them in the Academy community area.